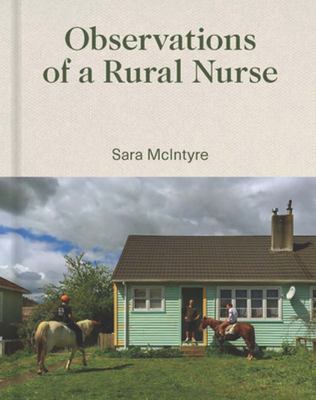 $60.00
NZD
Category: Biography & Memoir | Reading Level: near fine
Sara McIntyre, the daughter of the artist Peter McIntyre, was nine years old when her family first came to Kākahi, in the King Country, in 1960. The family has been linked to Kākahi ever since. On the family car trips of her childhood, McIntyre got used to her fathers frequent stops for subject matter for painting. Fifty years on, when she moved to Kākahi to work as a district nurse, she began to do the same on her rounds, as a photographer. This book brings together her remarkable photographic exploration her observations of Kākahi and the sparsely populated surrounding King Country towns of Manunui, Ohura, Ongarue, Piriaka, Owhango and Taumarunui. ...Show more
$40.00
NZD
Category: Biography & Memoir
The author of the beloved No.1 bestseller The Shepherd's Life returns with a stirring history of family, loss and the land over three generations on a Lake District farm 'A beautifully-written story of a family, a home and a changing landscape.' - Nigel Slater 'Just about perfect.' - Wendell Berry James Rebanks was taught by his grandfather to work the land the old way. Their family farm in the Lake District hills was part of an ancient agricultural landscape: a patchwork of crops and meadows, of pastures grazed with livestock, and hedgerows teeming with wildlife. And yet, by the time James inherited the farm, that landscape had profoundly changed. The men and women had vanished from the fields; the old stone barns had crumbled; the skies had emptied of birds and their wind-blown song. English Pastoral is the story of an inheritance: one that affects us all. It tells of how rural landscapes around the world were brought close to collapse, and how the age-old rhythms of work, weather, community and wild things were lost. But this elegy from the northern fells is also a song of hope: of how, guided by the past, one farmer began to salvage a tiny corner of England that was now his, doing his best to restore the life that had vanished and to leave a legacy for the future. This is a book about what it means to have love and pride in a place, and how, against the odds, it may still be possible to build a new pastoral: not a utopia, but somewhere decent for us all.   ...Show more
$70.00
NZD
Category: Biography & Memoir | Reading Level: Easy
In the stirring, highly anticipated first volume of his presidential memoirs, Barack Obama tells the story of his improbable odyssey from young man searching for his identity to leader of the free world, describing in strikingly personal detail both his political education and the landmark moments of th e first term of his historic presidency - a time of dramatic transformation and turmoil.  ...Show more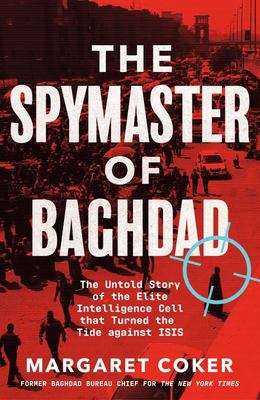 $40.00
NZD
Category: Biography & Memoir
'Authentic, moving, visceral, chilling, utterly revelatory, truly masterful. A stunning tour de force by an author who has lived every word of it on the ground. A story of our time that absolutely needs to be told' Damien Lewis, author of Zero Six Bravo The Spymaster of Baghdad is the gripping story of the top-secret Iraqi intelligence unit that infiltrated the Islamic State. More so than that of any foreign power, the information they gathered turned the tide against the insurgency, paving the way to the killing of ISIS leader Abu Bakr al-Baghdadi in 2019. Against the backdrop of the most brutal conflict of recent decades, we chart the spymaster's struggle to develop the unit from scratch in challenging circumstances after the American invasion of Iraq in 2003, we follow the fraught relationship of two of his agents, the Sudani brothers - one undercover in ISIS for sixteen long months, the other his handler - and we track a disillusioned scientist as she turns bomb-maker, threatening the lives of thousands. With unprecedented access to characters on all sides, Pulitzer Prize-finalist Margaret Coker challenges the conventional view that Western coalition forces defeated ISIS and reveals a page-turning story of unlikely heroes, unbelievable courage and good old-fashioned spycraft. ...Show more
$50.00
NZD
Category: Biography & Memoir | Reading Level: near fine
Captain Charles Hazlitt Upham is the only combat soldier ever to win the Victoria Cross twice. His acts of bravery in World War II meant he probably deserved six more.   The mystery of how a reserved, modest, slightly built farm valuer from New Zealand, could be so ferocious and fearless in battle has i ntrigued and fascinated Tom Scott ever since he read about Charles Upham as a schoolboy. 'Searching for Charlie' is his epic quest to unravel the "real" Charles Upham. ...Show more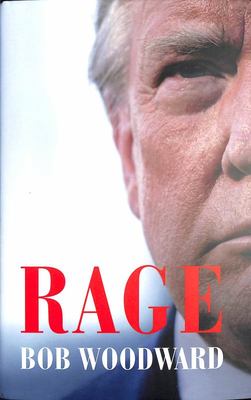 Rage
by Bob Woodward
$55.00
NZD
Category: Biography & Memoir
Bob Woodward's new book, Rage, is an unprecedented and intimate tour de force of original reporting on the Trump presidency. Rage goes behind the scenes like never before, with stunning new details about early national security decisions and operations and Trump's moves as he faces a global pandemic, ec onomic disaster and racial unrest. Woodward, the #1 internationally bestselling author of 13 #1 bestsellers, including Fear: Trump in the White House, shows Trump up close in his entirety before the 2020 presidential election. President Trump has said publicly that Woodward has interviewed him. What is not known is that Trump provided Woodward a window into his mind through a series of exclusive interviews. At key decision points, Rage shows how Trump's responses to the crises of 2020 were rooted in the instincts, habits and style he developed during his first three years as president. Rage draws from hundreds of hours of interviews with firsthand witnesses, as well as participants' notes, emails, diaries, calendars and confidential documents. Woodward obtained 25 personal letters exchanged between Trump and North Korean leader Kim Jong Un that have not been public before. Kim describes the bond between the two leaders as out of a "fantasy film," as the two leaders engage in an extraordinary diplomatic minuet. Rage will be the foundational account of the Trump presidency, its turmoil, contradictions and risks. It is an essential document for any voter seeking an accurate inside view of the Trump years - volatile and vivid.   ...Show more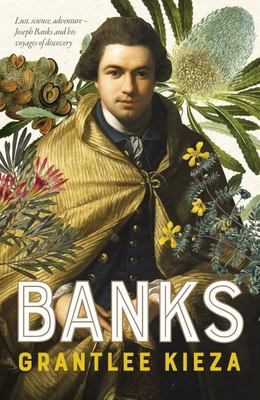 Banks
by Grantlee Kieza
$45.00
NZD
Category: Biography & Memoir
 Lust, science, adventure - Joseph Banks and his voyages of discovery - the extraordinary life of one of the world's most famous and notorious adventurers. Sir Joseph Banks was a man of passion whose influence spanned the globe. A fearless adventurer, his fascination with beautiful women was only trump ed by his obsession with the natural world and his lust for scientific knowledge. Fabulously wealthy, Banks was the driving force behind monumental voyages and scientific discoveries in Australia, New Zealand, the South Pacific, Europe, North America, South America, Asia, Africa and the Arctic. In 1768, as a galivanting young playboy, he joined Captain James Cook's Endeavour expedition to the South Pacific. Financing his own team of scientists and artists, Banks battled high seas, hailstorms, treacherous coral reefs and hostile locals to expand the world's knowledge of life on distant shores. He returned with thousands of specimens of plants and animals, generating enormous interest in Europe, while the racy accounts of his amorous adventures in Tahiti made him one of the most famous and notorious men in England. As the longest-serving president of Britain's Royal Society, Banks was perhaps the most important man in the scientific world for more than half a century. It was Banks, one of the first Europeans to set foot on Australia's east coast, who advised Britain to establish a remote penal settlement and strategic base at Botany Bay, and he eventually became the foremost expert on everything Australian. Early governors in the colony answered to him as he set about unleashing Australia's vast potential in agriculture and minerals. For decades, major British voyages of exploration around the globe only sailed with his backing. By award-winning bestselling writer Grantlee Kieza, Banks is a rich and rollicking biography of one of the most colourful and intriguing characters in the history of exploration. ...Show more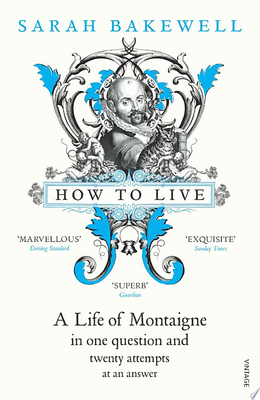 $30.00
NZD
Category: Biography & Memoir
How to get on well with people, how to deal with violence, how to adjust to losing someone you love? How to live? This question obsessed Renaissance nobleman Michel Eyquem de Montaigne (1533-92), who wrote free-roaming explorations of his thought and experience, unlike anything written before. Into thes e essays he put whatever was in his head: his tastes in wine and food, his childhood memories, the way his dog's ears twitched when it was dreaming, events in the appalling civil wars raging around him. "The Essays" was an instant bestseller, and over four hundred years later, readers still come to him in search of companionship, wisdom and entertainment - and in search of themselves. This first full biography of Montaigne in English for nearly fifty years relates the story of his life by way of the questions he posed and the answers he explored. ...Show more
$40.00
NZD
Category: Biography & Memoir
'The right book has a neverendingness, and so does the right bookshop.' This is the story of our love affair with books, whether we arrange them on our shelves, inhale their smell, scrawl in their margins or just curl up with them in bed. Taking us on a journey through comfort reads, street book stalls , mythical libraries, itinerant pedlars, radical pamphleteers, extraordinary bookshop customers and fanatical collectors, Canterbury bookseller Martin Latham uncovers the curious history of our book obsession - and his own. Part cultural history, part literary love letter and part reluctant memoir, this is the tale of one bookseller and many, many books. ...Show more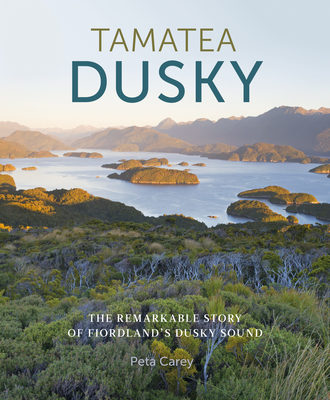 $70.00
NZD
Category: Biography & Memoir | Reading Level: near fine
The remarkable story of conservation and history in Fiordland's Tamatea/Dusky Sound, by Peta Carey. With a fascinating history, both Maori and European, it is the place where Captain Cook arrived in 1773, and where ground-breaking conservation began in New Zealand over 120 years ago.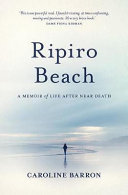 $34.99
NZD
Category: Biography & Memoir | Reading Level: near fine
Does DNA write our destinies? Or do the hands that nurture triumph over nature? What is it that determines who we really are? Caroline Barron's father never found his birth mother. After he dies suddenly on her twentieth birthday, Caroline develops an insidious fear of her own untimely death. When she n early bleeds out on an operating table during childbirth, it almost seems her greatest fear is justified. Emerging from the experience a changed woman, Caroline spends the next six years poring over her family history in an attempt to make sense of her inexplicable rage. The family secrets she unearths threaten to destabilise her identity and carefully built life, eventually leading her to Northland's rugged Ripiro Beach, where past and present dramatically collide. Ripiro Beach is a beautifully written, relentlessly honest memoir about one woman's determination to gather the threads of a life that has come undone. ...Show more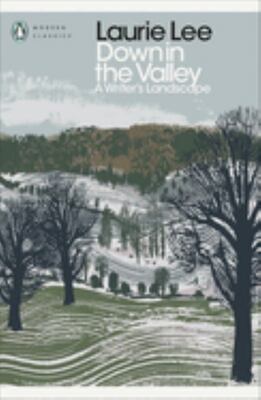 $26.00
NZD
Category: Biography & Memoir | Series: Penguin Modern Classics Ser.
A moving portrait of the landscape that shaped the life of Laurie Lee, the beloved author of Cider With Rosie 'Before I left the valley I thought everywhere was like this. Then I went away for 40 years and when I came back I realized that nowhere was like this.' Laurie Lee walked out of his childhood village one summer morning to travel the world, but he was always drawn back to his beloved Slad Valley, eventually returning to make it his home. In this portrait of his Cotswold home, Laurie Lee guides us through its landscapes, and shares memories of his village youth - from his favourite pub to winter skating on the pond, the church through the seasons, local legends, learning the violin and playing jazz records in the privy on a wind-up gramophone. Filled with wry humour and a love of place, Down in the Valley is a writer's tribute to the landscape that shaped him, and where he found peace. ...Show more