$37.00
NZD
Category: Crime and Thrillers
'At first glance they're magnificent, yet the more she looks, the more she realizes how sinister the mountains appear- raw, jagged spikes. It's not hard to imagine, she thinks, looking out; this place somehow consuming someone, swallowing them whole.' An imposing, isolated hotel, high up in the Swiss A lps, is the last place Elin Warner wants to be. But she's taken time off from her job as a detective, so when she receives an invitation out of the blue to celebrate her estranged brother's recent engagement, she has no choice but to accept. Arriving in the midst of a threatening storm, Elin immediately feels on edge. Though it's beautiful, something about the hotel, recently converted from an abandoned sanatorium, makes her nervous - as does her brother, Isaac. And when they wake the following morning to discover his fiancee Laure has vanished without a trace, Elin's unease grows. With the storm cutting off access to and from the hotel, the longer Laure stays missing, the more the remaining guests start to panic. But no-one has realized yet that another woman has gone missing. And she's the only one who could have warned them just how much danger they're all in . . . ...Show more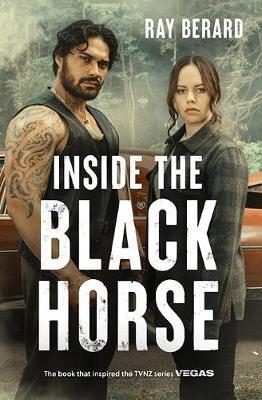 $35.00
NZD
Category: Crime and Thrillers
Pio Morgan is waiting outside a pub on a cold winter's night. There is a debt he must pay and no options left. What he does next drags a group of strangers into a web of confusion that over the course of a few days changes all their lives. There's the young Maori widow just trying to raise her children, the corporate executive hiding his mistake, the gang of criminals that will do whatever it takes to recover what they've lost and the outsider sent to town to try and figure out who did what. Time is running out for all of them as events take an increasingly sinister turn. ...Show more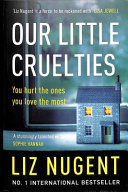 $37.00
NZD
Category: Crime and Thrillers
Three brothers are at the funeral. One lies in the coffin. Will, Brian and Luke grow up competing for their mother's love, but she is unable and unwilling to love all of them. As adults, the competition continues. One brother always has what another one wants - status, money, success, a woman, the lov e of a child, his mother's attention. But maybe there's a chance to even things up. Perhaps with one brother gone there would be more to go around. Which will it be? ...Show more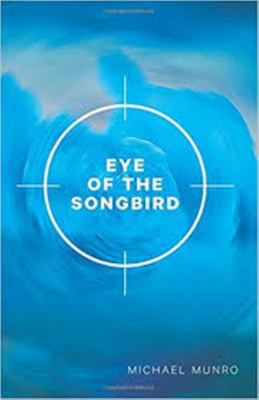 $38.00
NZD
Category: Crime and Thrillers | Reading Level: very good
What happens when a New Zealand team of scientists find one of the world¿s largest flawless diamonds on the last piece of sovereign-less land ¿ Antarctica? She¿s the target, Songbird, the woman he¿s been told to bring down and here she is swinging helpless in a crevasse in Antarctica. What should Kirk B arnby, New Zealand secret service agent, do? Cut the rope? In this taut and exciting clash between environmental activism and nation-state determination, which ranges from Antarctica, Hong Kong, London, Istanbul and Wellington, two very determined people have to make a choice - political or personal? ...Show more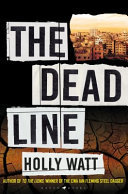 $33.00
NZD
Category: Crime and Thrillers | Series: Casey Benedict
THE TIMES THRILLER OF THE MONTH A Bangladeshi camp. A British ambassador. A Harley Street doctor. Investigative journalist Casey Benedict is used to working on stories that will take her from the bottom to the top of society o stories with a huge human cost. And her latest case is no different. A franti c message is found hidden in clothes manufactured for the British high street. They take the girls Casey and her team at the Post know they are on the brink of a major expos but identifying the factories in which the clothes have been made is one challenge, following the trail of those taken is another. Their attempts to find the girls will take Casey from her London newsroom across the world and into the very heart of families who will be destroyed if what she uncovers is ever revealed. ...Show more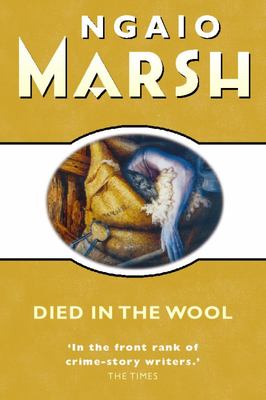 $25.00
NZD
Category: Crime and Thrillers | Reading Level: good
One summer evening in 1942 Flossie Rubrick, MP, one of the most formidable women in New Zealand, goes to her husband's wool shed to rehearse a patriotic speech – and disappears. Three weeks later she turns up at an auction – packed inside one of her very own bales of wool and very, very dead . . . "The brilliant Ngaio Marsh ranks with Agatha Chrisitie and Dorothy Sayers'" TIMES LITERARY SUPPLEMENT "In her ironic and witty hands the mystery novel can be civilized literature." NEW YORK TIMES "Ngaio Marsh is one of the detective novelists whose story books I regularly re-read, always the test of a good detective story." P.D.JAMES "The finest writer in the English language of the pure, classical puzzle whodunit. Among the crime queens, Ngaio Marsh stand out as an Empress." THE SUN Don't miss the other Inspector Alleyn novels available in this series, including: 'The Nursing Home Murder, final curtain, Death at the Dolphin, When in Rome' and 'Photo-Finish.' Reviews In her ironic and witty hands the mystery novel can be civilized literature. NEW YORK TIMES Ngaio Marsh is one of the detective novelists whose books I regularly re-read, always the test of a good detective story. P.D. JAMES In the front rank of crime-story writers. THE TIMES The finest writer in the English language of the pure, classical puzzle whodunnit. Among the crime queens, Ngaio Marsh stands out as an Empress. THE SUN First published 1945. ...Show more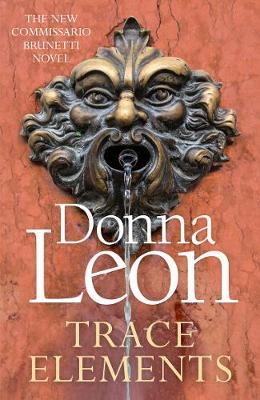 $23.00
NZD
Category: Crime and Thrillers
'They killed him. It was bad money.' A dying hospice patient gasps these cryptic words about her recently-deceased husband. Brunetti softly promises he will look into what appears to be a private family tragedy. He discovers that her husband worked for a company that monitored the cleanliness of Venice' s water supply and that he had died in a motorcycle accident. Distracted briefly by Vice Questore Patta's obsession with youth crime in Venice, Brunetti turns to the remarkable research skills of Patta's secretary, Signora Elettra Zorzi. With her help, Brunetti comes to realize the perilous meaning in the dying woman's accusation and the threat it reveals to the health of the entire region. 'Atmospheric, clever, witty and amusing. If I were only allowed to read one crime series again it would be that of Donna Leon.' ­The Times ...Show more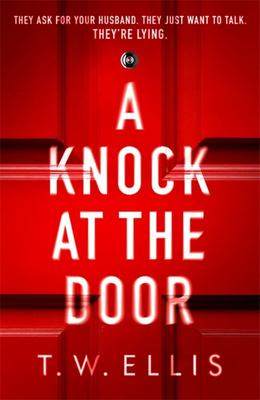 $35.00
NZD
Category: Crime and Thrillers
'Riveting, twisty as all hell, and very, very clever, A Knock at the Door is a rollercoaster ride of brilliance. TW Ellis is a superb thriller writer' --- SARAH PINBOROUGH They ask for your husband. They just want to talk. THEY'RE LYING. Your husband isn't who he says he is, say the people at your doo r. Come with us. Don't trust them, says a voice on the phone. Run. Who would you believe? In this terrifying first psychological thriller by bestselling author T.W. Ellis, one woman goes on the run and is forced to question everything she held dear . . . 'A Knock at the Door is a riveting, twisty thriller that grips and intrigues from the very beginning. T. W. Ellis is the real deal' --- ALEX NORTH ...Show more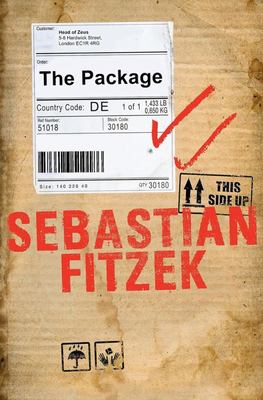 $32.99
NZD
Category: Crime and Thrillers
You live in a quiet neighbourhood. Anonymous. Safe. You know that he will never find you here. All you've done is taken in a parcel for a neighbour. You have no idea what you've let into your home.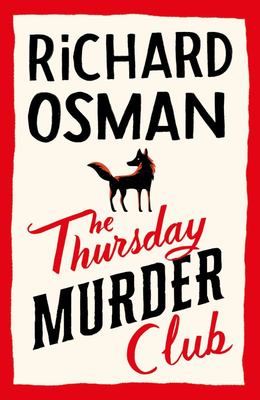 $37.00
NZD
Category: Crime and Thrillers
'Such a beacon of pleasure' KATE ATKINSON   'So smart and funny. Deplorably good' IAN RANKIN PRE-ORDER NOW: THE FIRST BOOK IN THE GRIPPING THURSDAY MURDER CLUB SERIES BY TV PRESENTER RICHARD OSMAN In a peaceful retirement village, four unlikely friends meet up once a week to investigate unsolved mu rders. But when a brutal killing takes place on their very doorstep, the Thursday Murder Club find themselves in the middle of their first live case. Elizabeth, Joyce, Ibrahim and Ron might be pushing eighty but they still have a few tricks up their sleeves. Can our unorthodox but brilliant gang catch the killer before it's too late? __________________________________ WHAT PEOPLE ARE SAYING ABOUT THE THURSDAY MURDER CLUB 'A superb debut. Thrilling, moving, laugh-out-loud funny and packed with characters you will want to see a LOT more of' Mark Billingham 'Compelling. Mystery fans are going to be enthralled' Harlan Coben 'Smart, compassionate, warm, moving and so VERY funny. I smiled a million times. This book will make a lot of people very, very happy' Marian Keyes 'Funny, clever and achingly British - what else would you expect from a book by Richard Osman?' Adam Kay 'So smart, so funny, so warm, and such a wonderful mystery. If we're lucky Richard Osman will keep these characters alive forever' Caroline Kepnes 'A warm, wise and witty warning never to underestimate the elderly' Val McDermid 'Diabolically clever, very funny, highly entertaining - utterly delightful. I completely fell in love with it' Shari Lapena 'Clever, clever plot, great gags, Ealing comedy set-ups' Fiona Barton 'Such a pleasurable read. I laughed my arse off, and think that any fan of Richard Osman's (which I am) would love his sly wit and wry observations' Belinda Bauer 'Utterly charming and very, very clever. Exactly what you'd expect from Richard Osman writing a crime novel' Sarah Pinborough 'A properly funny and totally charming murder mystery steeped in Agatha Christie joy. Also the best crime solving foursome and full of a type of Britishness that makes you smile' Araminta Hall 'A bundle of joy... Absolutely loved it' Jane Fallon 'Robert Galbraith meets Tom Sharpe. Plot driven with great characters, I'm doing actual lols on every page. I don't ever want to finish this book!' Philippa Perry 'A wonderfully engaging cast of characters and a brilliantly woven plot... I often found myself staying up way after lights out for just one more chapter' James Oswald 'What a tonic! A scrumptious mixture of wry humour, poignancy, OAP rebellion and the unexpected. I've never read a murder mystery like this one before. Should be on prescription' Jane Corry ...Show more
Beartown
by Fredrik Backman
$26.00
NZD
Category: Crime and Thrillers
In a large Swedish forest Beartown hides a dark secret . . . Cut-off from everywhere else it experiences the kind of isolation that tears people apart. And each year more and more of the town is swallowed by the forest. Then the town is offered a bright new future. But it is all put in jeopardy by a single, brutal act. It divides the town into those who think it should be hushed up and forgotten, and those who'll risk the future to see justice done. Who will speak up? Could you stand by and stay silent? Or would you risk everything for justice? Which side would you be on?   'I utterly believed in the residents of Beartown and felt ripped apart by the events in the book' JOJO MOYES, bestselling author of Me Before You 'Surrounded by impenetrable forests, Beartown recreates the stifling atmosphere of a dying community. A mature, compassionate novel' Sunday Times 'You'll love this engrossing novel' People 'Backman is a masterful writer' Kirkus Review ...Show more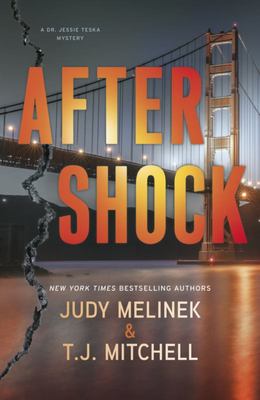 Aftershock
by Judy Melinek; T. J. Mitchell
$30.00
NZD
Category: Crime and Thrillers | Series: A\Dr. Jessie Teska Mystery Ser.
When an earthquake strikes San Francisco, forensics expert Jessie Teska faces her biggest threat yet in this explosive new mystery from the New York Times bestselling authors of Working Stiff At first glance, the death appears to be an accident. The body, located on a construction site, rests under a c ollapsed beam. But when Dr. Jessie Teska arrives on the scene, she notices the telltale signs of a staged death. The victim has been murdered. A rising star in the San Francisco forensics world, Jessie is ready to unravel the case, help bring the murderer to justice and prevent them from potentially striking again. But when a major earthquake hits San Francisco right before Halloween, Jessie and the rest of the city are left reeling. And even if she emerges from the rubble, there's no guaranteeing she'll make it out alive. With Melinek and Mitchell's trademark blend of propulsive prose, deft plotting and mordant humor, this electrifying new installment in the Jessie Teska Mystery series offers the highest stakes yet. ...Show more