$50.00
NZD
Category: Mountaineering
'One of the best books ever written about the early attempts to conquer Everest. A fine, fine slice of history by a truly special writer who proves time and time again that he is among the best of his generation' Dan Jones, author of The Plantagenets The untold story of Britain's most mysterious mounta ineering legend - Maurice Wilson - and his heroic attempt to climb Everest alone. In the 1930s, as official government expeditions set their sights on conquering Everest, a little-known World War I veteran named Maurice Wilson conceived his own crazy, beautiful plan: he would fly a Gipsy Moth aeroplane from England to Everest, crash land on its lower slopes, then become the first person to reach its summit - all utterly alone. Wilson didn't know how to climb. He barely knew how to fly. But he had pluck, daring and a vision - he wanted to be the first man to stand on top of the world. Traumatised by his wartime experiences and leaving behind a trail of broken hearts, Wilson believed that Everest could redeem him. This is the tale of an adventurer unlike any you have ever encountered: an unforgettable story about the power of the human spirit in the face of adversity. Maurice Wilson is a man written out of the history books - dismissed as an eccentric and a charlatan by many, but held in the highest regard by renowned mountaineers such as Reinhold Messner. The Moth and the Mountain restores him to his rightful place in the annals of Everest and in doing so attempts to answer that eternal question - why do we climb mountains? ...Show more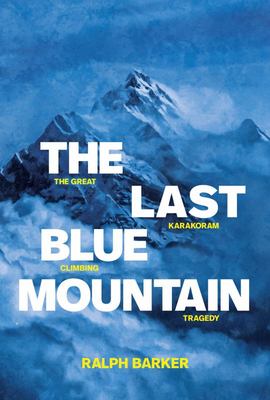 $35.00
NZD
Category: Mountaineering
'When an accident occurs, something may emerge of lasting value, for the human spirit may rise to its greatest heights. This happened on Haramosh.'The Last Blue Mountain is the heart-rending true story of the 1957 expedition to Mount Haramosh in the Karakoram range in Pakistan. With the summit beyond re ach, four young climbers are about to return to camp. Their brief pause to enjoy the view and take photographs is interrupted by an avalanche which sweeps Bernard Jillott and John Emery hundreds of feet down the mountain into a snow basin. Miraculously, they both survive the fall. Rae Culbert and Tony Streather risk their own lives to rescue their friends, only to become stranded alongside them.The group's efforts to return to safety are increasingly desperate, hampered by injury, exhaustion and the loss of vital climbing gear. Against the odds, Jillott and Emery manage to climb out of the snow basin and head for camp, hoping to reach food, water and assistance in time to save themselves and their companions from an icy grave. But another cruel twist of fate awaits them.An acclaimed mountaineering classic in the same genre as Joe Simpson's Touching the Void, Ralph Barker's The Last Blue Mountain is an epic tale of friendship and fortitude in the face of tragedy. ...Show more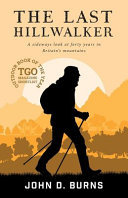 $35.00
NZD
Category: Mountaineering
From somewhere out in the vast whiteness of the blizzard we hear a cry for help. Instinctively the three of us turn and head across the mountainside. We find two men and a woman, huddled together in the snow, unable to descend the steep icy slope between them and safety. The woman asks if we are experi enced in conditions like this. My friends and I have tackled a few winter hills in the Lake District and bumbled up easy rock climbs, but we have never been in a full Scottish winter snowstorm. I laugh and assure her that this is nothing to mountaineers like us. Soon our hills will be empty and one day the last hillwalker will disappear over the horizon. In the 21st century we are losing our connection with the wild, a connection that may never be regained. The Last Hillwalker by bestselling author John D. Burns is a personal story of falling in and out of love with the hills. More than that, it is about rediscovering a deeply felt need in all of us to connect with wild places. ...Show more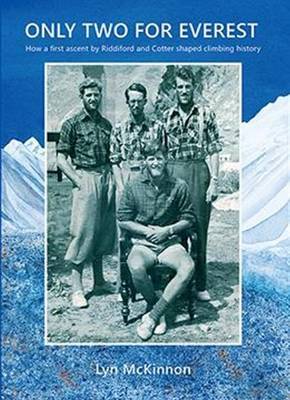 $35.00
NZD
Category: Mountaineering | Reading Level: very good
The First New Zealand Himalayan Expedition, in 1951, was initiated by Earle Riddiford, who with Ed Cotter and Pasang Dawa Lama made the first ascent of Mukut Parbat, their target peak in the Garhwal Himalaya. Accompanying them on that expedition, though not to that summit, were two other New Zealand cli mbers, Edmund Hillary and George Lowe. In this enthralling narrative, journalist Lyn McKinnon tells the stories of Earle Riddiford and Ed Cotter, two extraordinary New Zealanders whose climbing achievements were forever eclipsed by the exploits of others. She draws on private papers as well as published work, and extensively interviews Cotter himself, and the families of both men, as well as many other contemporary climbers, to set the record straight. ...Show more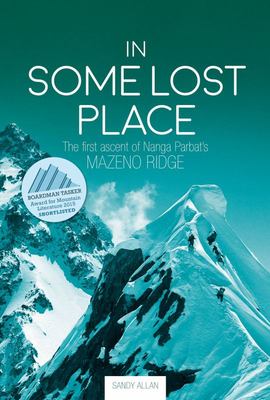 $28.00
NZD
Category: Mountaineering
Shortlisted for the Boardman Tasker Award for Mountain Literature.In the summer of 2012, a team of six climbers set out to attempt the first ascent of one of the great unclimbed lines of the Himalaya - the giant Mazeno Ridge on Nanga Parbat, the world's ninth highest mountain. At ten kilometres in lengt h, the Mazeno is the longest route to the summit of an 8,000-metre peak. Ten expeditions had tried and failed to climb this enormous ridge. Eleven days later two of the team, Sandy Allan and Rick Allen, both in their late fifties, reached the summit. They had run out of food and water and began hallucinating wildly from the effects of altitude and exhaustion. Heavy snow conditions meant they would need another three days to descend the far side of the 'killer mountain'.'I began to wonder whether what we were doing was humanly possible. We had climbed the Mazeno and reached the summit, but we both knew we had wasted too much energy. In among the conflicting emotions, the exhaustion and the elation, we knew our bodies could not sustain this amount of time at altitude indefinitely, especially now we had no water. The slow trickle of attrition had turned into a flood; it was simply a matter of time before our bodies stopped functioning. Which one of us would succumb first?' In Some Lost Place is Sandy Allan's epic account of an incredible feat of endurance and commitment at the very limits of survival - and the first ascent of one of the last challenges in the Himalaya. ...Show more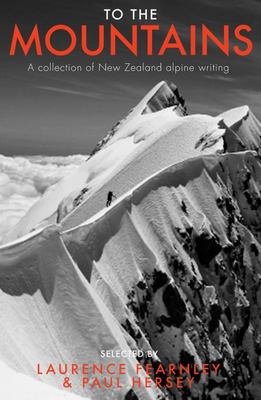 $45.00
NZD
Category: Mountaineering
This stylish and affordable hardback is an exciting compendium of adventure and nature writing, history, philosophy and literature, from the quirky to the sublime. Aimed at real mountaineers as well as the armchair variety.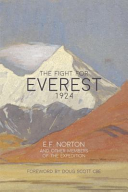 $45.00
NZD
Category: Mountaineering
In 1924 Mount Everest remained unclimbed. Two British expeditions had already tackled what was known to be the highest mountain on Earth. The first, in 1921, found a route to the base. The second, in 1922, attempted the summit, reaching a record height of 27,320 feet before retreating. Two years later, a team that included Colonel E. F. Norton, George Mallory and Andrew Irvine returned to the Himalaya. Armed with greater knowledge and experience, confidence was high. But they were still climbing into the unknown. How high could they climb without supplementary oxygen? Would the cumbersome oxygen equipment help them climb higher? Could they succeed where others had failed, and make the first ascent of the highest mountain on earth? Before they could find out, tragedy struck - George Mallory and Andrew Irvine, climbing high on the mountain, vanished into the clouds. First published in 1925, and reissued now for only the second time, The Fight for Everest 1924 is the official record of this third expedition to Everest. The compelling narrative by Norton and other expedition members, and Mallory's vivid letters home, present a gripping picture of life in the Himalaya. Notes and observations from the entire team show how far knowledge of the mountain and of high-altitude climbing had advanced by 1924, and make recommendations for future Everest attempts. As well as the full original text and illustrations, this edition reproduces some of Norton's superb pencil sketches and watercolours along with previously unpublished materials from his private archive. These include original planning documents from the expedition, Mallory's last note to Norton, and a moving letter to Norton from Mallory's widow. Together, they add up to complete one of the most fascinating mountaineering books ever written. ...Show more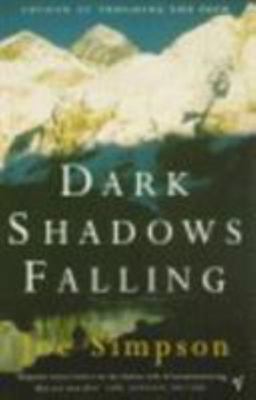 $30.00
NZD
Category: Mountaineering | Reading Level: good
In 1992, a climber was left to die by other climbers on Mount Everest, which horrified Joe Simpson who was himself left for dead in Peru in 1985. In this book Simpson explores anecdotally and in heated debates with his climbing companions on Pumori, the moral climate of mountaineering in the 1990s.
$37.75
NZD
Category: Mountaineering | Reading Level: good
About a woman born ahead of her time, this book takes the reader into the realms of the Blue Mountains, Ku-ring-gai Chase and the daring milieu of early mountaineering in the Southern Alps of NZ. It is also about the way Freda Du Faur had to conquer other obstacles on the way to realising her ambitions. ...Show more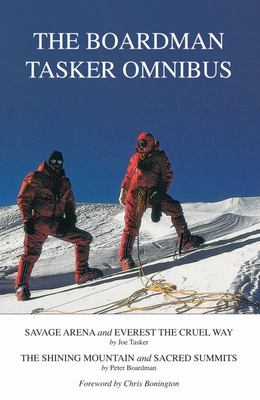 $48.00
NZD
Category: Mountaineering
Peter Boardman and Joe Tasker forged an internationally famous Himalayan climbing partnership in the 1970s, and when they died together on Everest in 1982 they left behind a track record to inspire others. This is a collection of their writings.