$26.00
NZD
Category: Science & Environment
Hailed as "the great nature writer of this generation" (Wall Street Journal), Robert Macfarlane is the celebrated author of books about the intersections of the human and the natural realms. In Underland, he delivers his masterpiece: an epic exploration of the Earth's underworlds as they exist in myth, literature, memory, and the land itself. In this highly anticipated sequel to his international bestseller The Old Ways, Macfarlane takes us on an extraordinary journey into our relationship with darkness, burial, and what lies beneath the surface of both place and mind. Traveling through "deep time"--the dizzying expanses of geologic time that stretch away from the present--he moves from the birth of the universe to a post-human future, from the prehistoric art of Norwegian sea caves to the blue depths of the Greenland ice cap, from Bronze Age funeral chambers to the catacomb labyrinth below Paris, and from the underground fungal networks through which trees communicate to a deep-sunk "hiding place" where nuclear waste will be stored for 100,000 years to come. Woven through Macfarlane's own travels are the unforgettable stories of descents into the underland made across history by explorers, artists, cavers, divers, mourners, dreamers, and murderers, all of whom have been drawn for different reasons to seek what Cormac McCarthy calls "the awful darkness within the world." Global in its geography and written with great lyricism and power, Underland speaks powerfully to our present moment. Taking a deep-time view of our planet, Macfarlane here asks a vital and unsettling question: "Are we being good ancestors to the future Earth?" Underland marks a new turn in Macfarlane's long-term mapping of the relations of landscape and the human heart. From its remarkable opening pages to its deeply moving conclusion, it is a journey into wonder, loss, fear, and hope. At once ancient and urgent, this is a book that will change the way you see the world. ...Show more
$26.00
NZD
Category: Science & Environment
'Deeply researched and profoundly absorbing . . . Matthew Stanley traces one of the greatest epics of scientific history . . . An amazing story' Michael Frayn, author of Tony Award-winning Copenhagen In 1916, Arthur Eddington, a war-weary British astronomer, opened a letter written by an obscure German professor named Einstein. The neatly printed equations on the scrap of paper outlined his world-changing theory of general relativity. Until then Einstein's masterpiece of time and space had been trapped behind the physical and ideological lines of battle, unknown. Einstein's name is now synonymous with 'genius', but it was not an easy road. He spent a decade creating relativity and his ascent to global celebrity owed much to against-the-odds international collaboration, including Eddington's globe-spanning expedition of 1919 - two years before they finally met. We usually think of scientific discovery as a flash of individual inspiration, but here we see it is the result of hard work, gambles and wrong turns. Einstein's War is a celebration of what science can offer when bigotry and nationalism are defeated. Using previously unknown sources and written like a thriller, it shows relativity being built brick-by-brick in front of us, as it happened 100 years ago. 'Riveting . . . Stanley lets us share the excitement a hundred years later in this entertaining and gripping book. It's a must read if you ever wondered how Einstein became 'Einstein'' Manjit Kumar, author of Quantum ...Show more
$30.00
NZD
Category: Science & Environment
Trees are one of humanity's most constant and most varied companions. From India's sacred banyan tree to the fragrant cedar of Lebanon, they offer us sanctuary and inspiration - not to mention the raw materials for everything from aspirin to maple syrup. In Around the World in 80 Trees, expert Jonathan Drori uses plant science to illuminate how trees play a role in every part of human life, from the romantic to the regrettable. Stops on the trip include the lime trees of Berlin's Unter den Linden boulevard, which intoxicate amorous Germans and hungry bees alike, the swankiest streets in nineteenth-century London, which were paved with Australian eucalyptus wood, and the redwood forests of California, where the secret to the trees' soaring heights can be found in the properties of the tiniest drops of water. Each of these strange and true tales - populated by self-mummifying monks, tree-climbing goats and ever-so-slightly radioactive nuts - is illustrated by Lucille Clerc, taking the reader on a journey that is as informative as it is beautiful. ...Show more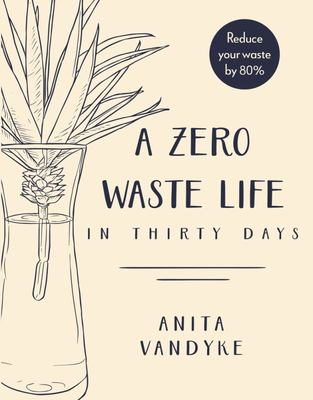 $25.00
NZD
Category: Science & Environment
Anita Vandyke wants to show you that by living zero waste, you actually gain more - more time, more money and more life.A Zero Waste Lifeis the ultimate guide to radically reducing your waste, without losing your lifestyle. In her thirty-day challenge, Anita provides you with the rules, tips and tricks you need to eliminate plastic and live a cleaner, kinder life.This practical book is a call to action with a fresh 'can do? approach. Over thirty days you will learn how to make sustainable, ethical choices when it comes to shopping, eating, travel, beauty and so much more. Small changes can make a big difference, and by following these easy, creative steps we can all do more to save our world. These are the inside tips of a waste warrior and former engineer, whose life has changed from excess to eco-luxe. Isn?t that what we all want - a life of happiness, a life of luxury, a life that isn?t wasted? ...Show more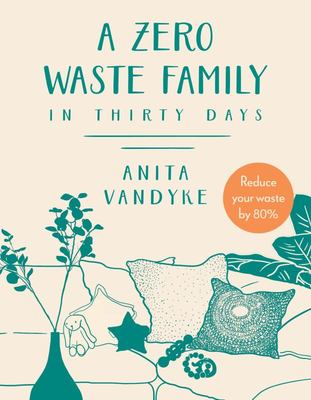 $24.00
NZD
Category: Science & Environment
 Trying to live a zero waste life while simultaneously raising a family can feel almost impossible at times, but Anita Vandyke, bestselling author of A Zero Waste Life, is here to help. A Zero Waste Family is a gentle thirty-day guide highlighting the lessons Anita learned during her first year navigat ing motherhood, while also studying medicine and still trying to reduce her waste. Here she shares innovative ideas about how families can work together to decrease their household waste and make their lives easier, richer and more purposeful, and less full of clutter and distractions. As parents we are constantly juggling the needs of children, work, chores and money. This book is not designed to add to the guilt that we already feel. It's about showing how, by applying zero waste and minimalist principles, being an eco-parent doesn't have to be difficult, and that by making small changes as a family we can make a big difference to our world for our children and future generations.   ...Show more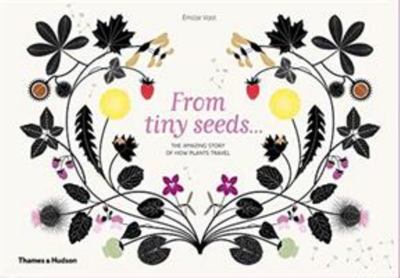 $35.00
NZD
Category: Science & Environment
From exploding violets to swimming water lilies, from bouncing conkers to hitch-hiking burdock, plants go on amazing journeys! Discover the many wonderful ways that seeds can travel and watch as they grow into brand new plants.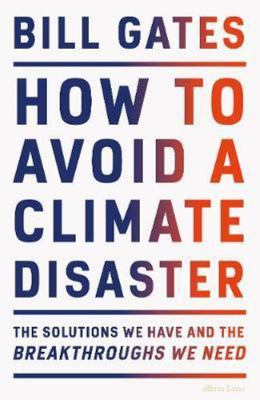 $45.00
NZD
Category: Science & Environment
Bill Gates shares what he's learned in more than a decade of studying climate change and investing in innovations to address the problems, and sets out a vision for how the world can build the tools it needs to get to zero greenhouse gas emissions.   Bill Gates explains why he cares so deeply about cli mate change and what makes him optimistic that the world can prevent the worst impacts of the climate crisis. Gates says, "we can work on a local, national, and global level to build the technologies, businesses, and industries to avoid the worst impacts of climate change." His interest in climate change is a natural outgrowth of the efforts by his foundation to reduce poverty and disease. Climate change, according to Gates, will have the biggest impact on the people who have done the least to cause it. As a technologist, he has seen first-hand how innovation can change the world. By investing in research, inventing new technologies, and by deploying them quickly at large scale, Gates believes climate change can be addressed in meaningful ways. According to Gates, "to prevent the worst effects of climate change, we have to get to net-zero emissions of greenhouse gases. This problem is urgent, and the debate is complex, but I believe we can come together to invent new carbon-zero technologies, deploy the ones we have, and ultimately avoid a climate catastrophe." ...Show more
$40.00
NZD
Category: Science & Environment
A world-leading expert exposes how fossil-fuel companies have waged a thirty-year campaign to blame individuals for climate change while taking no responsibility themselves, and offers guidance on what we must do now to reverse global warming. Recycle. Fly less. Eat less meat. These are some of the way s that we've been told we can save the planet. But are individuals really to blame for the climate crisis? Seventy-one per cent of global emissions come from the same 100 companies. Companies that have spent the last 30 years using clever marketing techniques to place the responsibility for reversing climate change on individuals, whose actions -- however well meaning -- simply won't be enough alone. The result has been disastrous for our planet. In The New Climate War, renowned scientist Michael E. Mann argues that all is not lost. He draws the battle lines between the people and the polluters -- fossil-fuel companies, right-wing plutocrats, and petro-states -- and outlines a plan for forcing our governments and corporations to wake up and make real change. ...Show more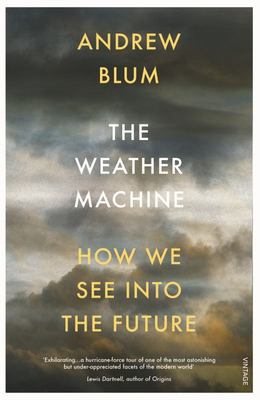 $24.00
NZD
Category: Science & Environment
'Revelatory ... convey[s] the technical brilliance and political significance of an achievement that hides in plain sight' Telegraph From satellites circling the Earth, to weather stations far out in the ocean, through some of the most ingenious minds and advanced algorithms at work today - In this gri pping investigation, Andrew Blum takes us on a global journey. Our destination: the simulated models weather scientists have constructed of our planet, which spin faster than time, turning chaos into prediction, offering glimpses of our future with eerie precision. This collaborative invention spans the Earth and relies on continuous co-operation between all nations - a triumph of human ingenuity and diplomacy we too often shrug off as a tool for choosing the right footwear each morning. But in this new era of extreme weather, we may come to rely on its maintenance and survival for our own. ...Show more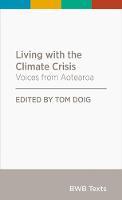 $15.00
NZD
Category: Science & Environment | Series: BWB Texts | Reading Level: near fine
If much of the world can work together to beat a deadly pandemic, imagine what might happen if we turned our collective energy to tackling the climate crisis. The devastating summer of Australian bush fi res underlined the terrifying sense of a world pushed to the brink. Then came Covid-19, and with it another dramatic shift. Fears have been raised that the all-consuming e ort to control the pandemic will distract us from the long-term challenge of limiting catastrophic climate change. At the same time, many people are hoping for a post-pandemic 'new normal': a cleaner, greener, fairer and safer world. This BWB Text brings together researchers, commentators, activists and writers to bear witness to the current crisis. What life-changing events have they experienced as individuals deeply engaged in climate issues? What are people fearing and hoping for in the uncertain years to come? About the editor Tom Doig is an author, academic and journalist. He is the author of three nonfi ction books, has a PhD in Literary Journalism from Monash University (Melbourne) and currently teaches creative writing at Massey University, Palmerston North. ...Show more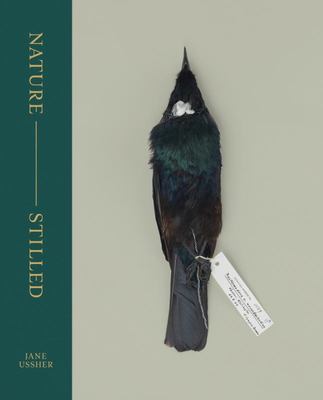 $70.00
NZD
Category: Science & Environment
Award-winning photographer Jane Ussher had unprecedented access to Te Papa's natural history collection to shoot this outstanding book, and the result is a true treasure. Beautifully packaged, and stunningly photographed, it is a must-have for any book lover's collection and a perfect gift.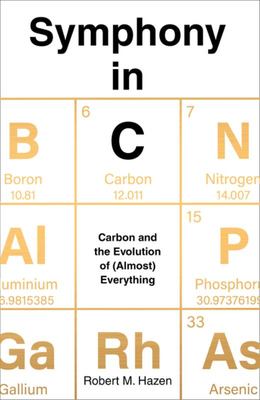 $40.00
NZD
Category: Science & Environment | Reading Level: 4 Science
An enchanting biography of the most resonant – and most necessary – chemical element on Earth. Carbon. It's in the fibres in your hair, the timbers in your walls, the food that you eat and the air that you breathe. It's worth billions as a luxury and half a trillion as a necessity, but there are still m ysteries yet to be solved about the element that can be both diamond and coal. Where does it come from, what does it do, and why, above all, does life need it? With sparkling prose and engaging narrative, earth scientist Robert Hazen leads us on a vibrant journey through the origin and evolution of life's most ubiquitous element. The story unfolds in four movements – Earth, Air, Fire and Water – and transports us through 14 billion years of cosmic history. From the outer reaches of the universe to the cliffs of Scotland and into the precious-metal mines of Namibia, Symphony in C is a sweeping chronicle of carbon: the most essential element on Earth. ...Show more