Mystical Places
by Sarah Baxter; Amy Grimes (Illustrator)
$32.99
NZD
Category: Travel | Series: Inspired Traveller's Guides
Journey to the worlds most enigmatic and magical destinations with this charming guide, full of folklore, unworldly mysteries and far-flung fairy tale locales.   Discover 25 mystical destinations from around the globe in this enchanting guide full of magic, folklore and exquisitely beautiful places. S eeking a transcendent travel experience? Take a magical pilgrimage to Alfaborg, the City of Elves; marvel at the otherworldly splendour of Xandadu, the heart of a lost dynasty; and discover the gateway to the afterlife in the Alepotrypa Cave. In these pages we meet mythical kings, explore sacred summits and enchanted architecture, and find a cast of giants, ghosts, golems and sea creatures. Filled with beautifully bewitching illustrations, this guide aims to transport you, in the comfort of your own armchair, to sacred and mystical spots, digging into their legends and evoking their supernatural essence. Each book in the 'Inspired Travellers Guide' series offers readers a fascinating, informative and charmingly illustrated guide to must-visit destinations round the globe. Titles include Spiritual Places, Literary Places, Hidden Places and Mystical Places. ...Show more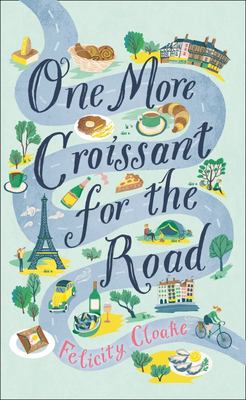 $28.00
NZD
Category: Travel
'Joyful, life-affirming, greedy. I loved it' - DIANA HENRY 'Whether you are an avid cyclist, a Francophile, a greedy gut, or simply an appreciator of impeccable writing - this book will get you hooked' - YOTAM OTTOLENGHI The nation's 'taster in chief' cycles 2,300 km across France in search of the defin itive versions of classic French dishes. A green bike drunkenly weaves its way up a cratered hill in the late-morning sun, the gears grinding painfully, like a pepper mill running on empty. The rider crouched on top in a rictus of pain has slowed to a gravity-defying crawl when, from somewhere nearby, the whine of a nasal engine breaks through her ragged breathing. A battered van appears behind her, the customary cigarette dangling from its driver's-side window... as he passes, she casually reaches down for some water, smiling broadly in the manner of someone having almost too much fun. 'No sweat,' she says jauntily to his retreating exhaust pipe. 'Pas de problème, monsieur.' A land of glorious landscapes, and even more glorious food, France is a place built for cycling and for eating, too - a country large enough to give any journey an epic quality, but with a bakery on every corner. Here, you can go from beach to mountain, Atlantic to Mediterranean, polder to Pyrenees, and taste the difference every time you stop for lunch. If you make it to lunch, that is... Part travelogue, part food memoir, all love letter to France, One More Croissant for the Road follows 'the nation's taster in chief' Felicity Cloake's very own Tour de France, cycling 2,300km across France in search of culinary perfection; from Tarte Tatin to Cassoulet via Poule au Pot, and Tartiflette. Each of the 21 'stages' concludes with Felicity putting this new found knowledge to good use in a fresh and definitive recipe for each dish - the culmination of her rigorous and thorough investigative work on behalf of all of our taste buds. ...Show more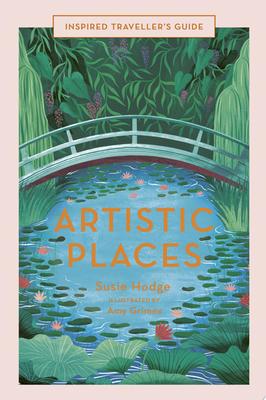 Artistic Places
by Susie Hodge; Amy Grimes (Illustrator)
$33.00
NZD
Category: Travel | Series: Inspired Traveller's Guides
Take an artistic pilgrimage to some of the worlds most inspirational places for aesthetes and creatives with Artistic Places.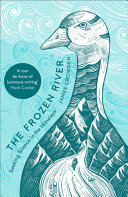 $27.99
NZD
Category: Travel
'A tour de force of luminous writing.' Mark Cocker, Spectator In 1976 James Crowden left his career in the British army and travelled to Ladakh in the Northern Himalaya, one of the most remote parts of the world. The Frozen River is his extraordinary account of the time he spent there, living alongside the Zangskari people, before the arrival of roads and mass tourism. James immerses himself in the Zangskari way of life, where meditation and week-long mountain festivals go hand in hand, and silence and solitude are the hallmarks of existence. When butter traders invite James on their journey down the frozen river Leh, he soon realises that this way of living, unchanged for centuries, comes with a very human cost. In lyrical prose, James captures a crucial moment in time for this Himalayan community. A moment in which their Buddhist practices and traditions are in flux, and the economic pull of a world beyond their valley is increasingly difficult to ignore. ...Show more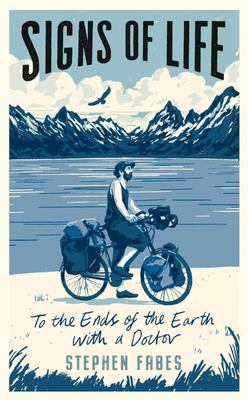 $45.00
NZD
Category: Travel
They say that being a good doctor boils down to just four things: Shut up, listen, know something, care. The same could be said for life on the road, too. When Stephen Fabes left his job as a junior doctor and set out to cycle around the world, frontline medicine quickly faded from his mind. Of more pre ssing concern were the daily challenges of life as an unfit rider on an overloaded bike, helplessly in thrall to pastries. But leaving medicine behind is not as easy as it seems. As he roves continents, he finds people whose health has suffered through exile, stigma or circumstance, and others, whose lives have been saved through kindness and community. After encountering a frozen body of a monk in the Himalayas, he is drawn ever more to healthcare at the margins of the world, to crumbling sanitoriums and refugee camps, to city dumps and war-torn hospital wards. And as he learns the value of listening to lives - not just solving diagnostic puzzles - Stephen challenges us to see care for the sick as a duty born of our humanity, and our compassion. ...Show more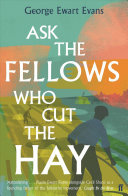 $25.00
NZD
Category: Travel
Ask the Fellows Who Cut the Hay is a vivid portrait of the rural past of Blaxhall, a remote Suffolk village, in the time before mechanization changed the entire nature of farming, the landscape and rural life for good. In the 1950s, George Ewart Evans sought out those who could recall the nineteenth-cen tury customs, crafts, dialects, tools, smugglers' tales and rural beliefs which had endured from the time of Chaucer, and created this fascinating picture of a now vanished world. ...Show more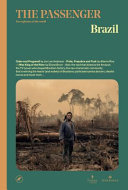 $34.00
NZD
Category: Travel | Series: The\Passenger Ser.
A new series from Europa Editions, The Passenger collects the best new writing, photography, art and reportage from around the world. IN THIS VOLUME: Order and Progress? by Jon Lee Anderson・Funk, Pride and Prejudice by Alberto Riva・On the River, I Was King by Eliane Brum・Also: the road that dissects th e Amazon; the TV tycoon who shaped Brazilian history; the neo-Pentecostal community that is winning the hearts (and wallets) of Brazilians; politicised samba dancers, idealist gangsters and much more ... In the second half of the 20th century Brazil made extraordinary contributions to music, sport, architecture. From "bossa nova," to acrobatic soccer, to the daring architecture of Oscar Niemeyer and L cio Costa, the country seemed to embody a new, original vision of modernity, at once "fluid, agile, and complex."   Seen from abroad, the victory of the far right in the 2018 elections was a rude awakening that suddenly turned the Brazilian dream into a nightmare. For locals, however, illusions had started fading long ago, amid paralyzing corruption, environmental degradation, racial discrimination, and escalating violence. Luckily Brazilians have not lost their desire to fight, minorities are still determined to assert their rights and, now that the glorious past is dead and buried, a desire to rebuild for the future is emerging. Today the challenge of telling the story of this extraordinary country consists in finding its enduring vitality amid the apparent melancholy. "How can we define the indefinable? Is it possible to pin a single label on a country so multi-faceted that it appears almost schizophrenic?"―From "In Defense Of Fragmentation," Michel Laub ...Show more
$16.99
NZD
Category: Travel | Series: Lonely Planet Ser.
Pit your worldly wits against family and friends, or just challenge yourself, with this ultimate travel trivia book. With head-scratching questions on everything from geography and culture to history, wildlife and transport, it's a fun and challenging test for all ages - and the perfect addition to any trip. Lonely Planet's Ultimate Travel Quiz Book is split into three sections: Easy, Medium and Hard, with 100 quizzes in total, each featuring 20+ questions that will confound adults and kids alike. Perfect for social get-togethers, rainy days and family trips, this fun and illustrated book also makes a great gift Themed rounds include: Food and drink Transport Culture Flags Famous landmarks Seas and oceans Wildlife History Books Islands Museums Sporting venues Mountains Film locations Rivers Space travel Capital cities Currencies Languages And lots more About Lonely Planet: Lonely Planet is a leading travel media company and the world's number one travel guidebook brand, providing both inspiring and trustworthy information for every kind of traveller since 1973. Over the past four decades, we've printed over 145 million guidebooks and grown a dedicated, passionate global community of travellers. You'll also find our content online, on mobile, video and in 14 languages, 12 international magazines, armchair and lifestyle books, ebooks, and more. ...Show more
$24.00
NZD
Category: Travel | Series: Vintage Voyages Ser.
VINTAGE VOYAGES- A world of journeys, from the tallest mountains to the depths of the mind When Daily Telegraph correspondent Tim Butcher was sent to cover Africa he quickly became obsessed with the idea of recreating H.M. Stanley's famous expedition - but travelling alone. Despite warnings that his pl an was 'suicidal', Butcher set out for the Congo's eastern border with just a rucksack and a few thousand dollars hidden in his boots. Making his way in an assortment of vessels including a motorbike and a dugout canoe, helped along by a cast of characters from UN aid workers to a campaigning pygmy, he followed in the footsteps of the great Victorian adventurers. ...Show more
$37.99
NZD
Category: Travel
The Whale in Your Room follows the thrilling adventures of BBC Blue Planet producer, John Ruthven, on a journey of discovery that helped the marine world flow into your living room via the TV. ''Two hundred miles off the coast of New Orleans, in the clear blue open sea, I''m starting to know what being in deep water means. My dive computer is going nuts, beeping an alarm in rapid descent. 43, 44, 45 metres, soon I''ll be deeper than a scuba diver on air can safely dive. I''m tumbling head over heels like an ostracod - one of the many strange creatures here that defy our imagination. It''s hard to say what''s up or down. I''m in freefall, an aquanaut lost in space.'' The Whale in Your Room follows the thrilling adventures of BBC Blue Planet producer, John Ruthven, on a journey of discovery that helped the marine world flow into your living room via the TV. For many, the oceans are missing pieces in the story of life on Earth, and it doesn''t help that most are blue and form by far the biggest part of the jigsaw. Quite literally immersed in his subject, John can put them together, as the only producer to have worked full time on Blue Planet series I and II, and nearly fifty other films about the sea. With first-hand experience he feels the loneliness of whale calves in the blue, the fear as seals dodge great white sharks near the coast, or the curiosity of octopus staring back at the camera. His journey take us through the blue rings of South Pacific coral atolls, gives us submarine rides into the abyss with ancient life forms, and encounters so close with singing humpback whales that the water will bounce at the bottom of your virtual dive mask. Through each stunning adventure John draws out important insights into what is presently known about how the sea, and our whole blue planet works. ''As a boy in the sixties I was part of the Apollo nerd generation and like many of my peers I wanted to be either an astronaut or a diver and filmmaker like Jacques Cousteau. Curiously neither of these options was ever suggested as a realistic possibility by careers advice at school. So it was with great surprise that I found myself, twenty years later, in charge of a film crew off Mexico, trying to get the best ever shots of blue whales. Just shows - never stop dreaming!'' Like the Blue Planet series itself, the stories of the ocean are broadly divided into the major habitats of the ocean, of the deep abyss, the coasts, the open seas, the coral worlds, green underwater forests and the polar regions. As John points out: ''The Aboriginal Australians call the sea ''the saltwater country'', which I think is a beautiful understanding of the ocean, in that it''s not a plain blue at all but when you look closely it''s all the colours of the rainbow. When you get to know it, each part is distinct and can be mapped, just like the land. And at night there are even bright patches of animal light, so in many ways we live not on the blue planet, but the glowing planet.'' What creatures could remain undiscovered in the 95 per cent of the seas that have not been thoroughly explored? The surface of Mars and Venus are better known to us than the seabed. Yet to map the world''s ocean to even 100-metre blocks of accuracy, something that environmentalists say is essential for its protection, could take a further 300 years. Even creatures that are known, such as the giant squid, have proved too hard to film to date. John has also been involved in the attempts to film this massive creature, using high-tech cameras deep in the abyss, with only the light of the moon for illumination. The thread of his story is to take us through such challenges of underwater imaging, as we develop ever better technology, to where no human has gone before, and see further than ever into the deep. The Whale in Your Room, like the proverbial ''elephant in the room'', is also about how, until recently, we have been largely blind to our pollution of the seas. So, for example, John explores how plastic ''went wild'' in the ocean, tries to understand how we got into this mess, and see if we can ever untangle the oceans from its grip. ''1,500 miles from nowhere I find myself landing on what seems an idyllic tropical island that has been uninhabited for 40 years. I wade ashore through a tangle of nylon fishing gear, plastic bottles up to my knees, flip flops, Crocs, syringes, food packaging, plastic bags and disposable razors. I wonder if any of the brilliant chemists who invented this material ever considered this after-use nightmare.'' In Blue Planet II the story John produced about a dead whale calf carried by its mother, likely killed by plastic residues, touched a nation. It ignited an already simmering public opinion into doing something about the plastic choking our seas. John was surprised to hear it being discussed in the UK parliament the day after broadcast. Such a depth of response, a connection and empathy with the sea, showed promise for real change. What creates moments like this? What makes people sit up and take notice at a certain point in history, when all along NGOs and scientists have been telling us the same thing, and the signs have been obvious? Is there hope for the ocean''s future? On our journey, memorable, touching and often funny moments with film crews at sea will help to explain our current understanding of the ocean and how little we still know about our home planet. At the moment John is filming sperm whales in the abyss for the Discovery Channel, devising techniques for the whales to film themselves and switch on their own cameras with their hunting clicks as they go through schools of giant squid. Also for National Geographic he''s helping to plan new structures for living underwater, and as a possible base for a new immersive film series. ...Show more
$37.99
NZD
Category: Travel
A meditative love letter to the sport of cycling, THE ART OF CYCLING traces the journey of a former professional racer regaining his love for the sport and shows how cycling can shed new light on age-old questions of selfhood, meaning, and purpose.Interweaving cycling, philosophy, and personal narrative , THE ART OF CYCLING provides readers with a deep understanding into the highs and lows of being an elite athlete, the limits of approaching any sporting pursuit from a strictly rational perspective, and how the philosophical and often counterintuitive lessons derived from sport can be applied to other areas of life.Accessible to everyone from the hardened racer to the casual fan, THE ART OF CYCLING engages the history of thought through the lens of cycling to undermine much of what is typically thought of as "intellectual", breathing new vitality into life, and countering society's obsession with progress and drive towards the abstract, detached, and virtual. ...Show more
$29.00
NZD
Category: Travel
Jan Morris has crafted a meditation on a most unusual city. James (as she was then) first visited Trieste as a soldier at the end of World War II. Since then, the city has come to represent her own life, with all its hopes, disillusionments, loves and memories. Paperback (B-Format)